About
About Eliwood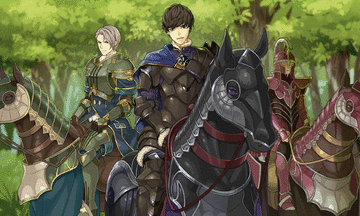 Howdy!
My name (as I'll go by here, anyways) is Eliwood! I'm 17 years old, female, and a huge fan of all things Nintendo. I especially love Fire Emblem, the Legend of Zelda, and Pokemon. I adore Animal Crossing, Splatoon, and Smash Bros as well, but this page isn't as closely focused on them. Depending on what the future brings, you may see news or content for those franchises here!

I'm also really into Studio Ghibli, and other anime. I love to draw, write, and come up with all sorts of crazy ideas. I don't like school all that such (read: at ALL), but I'm doing a lot of work to get ahead so I can finish quickly. Math is the bane of my existence.

I decided to start this site after stumbling apon GifCities and looking through old archives of GeoCities fansites. I really love the old web aesthetic, and I'm sad that small, homey and warm fansites aren't really a thing any more. So, why not start with myself?

I'm trying to keep this site kid friendly, because I like to envision it as something that my 12-year-old self would have adored!




Want to send me an email? Click Pikachu!

About Eli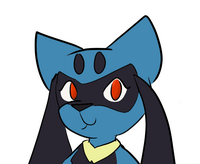 Eli the Riolu is Eligood's mascot! She loves the outdoors and dressing up for all sorts of occasions-- hats are a must! In addition, she loves sports and is a hometown Pokéathlon champion. Eli is very friendly, and she's excited to come out and play! You'll see her popping up around the site soon. She'll even greet you as soon as you get to the site!!

More to be added later.


Art of Eli!
Other Fun Stuff
Neocities TCG

My card: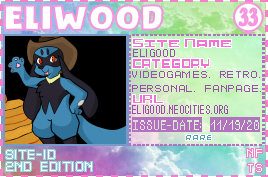 Collected cards: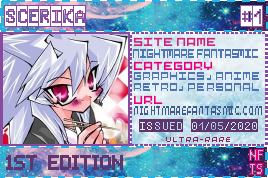 Blinkies































Stamps








Miscellaneous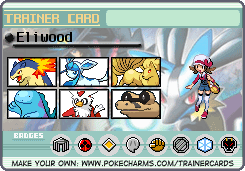 Site Awards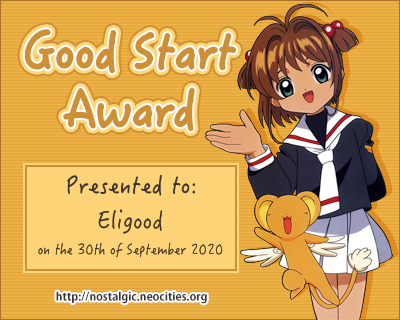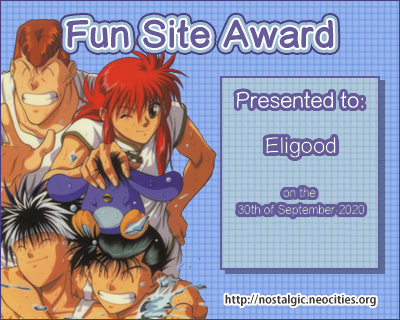 Fanlistings