The News Log
This page contains all past news posts from the site.
---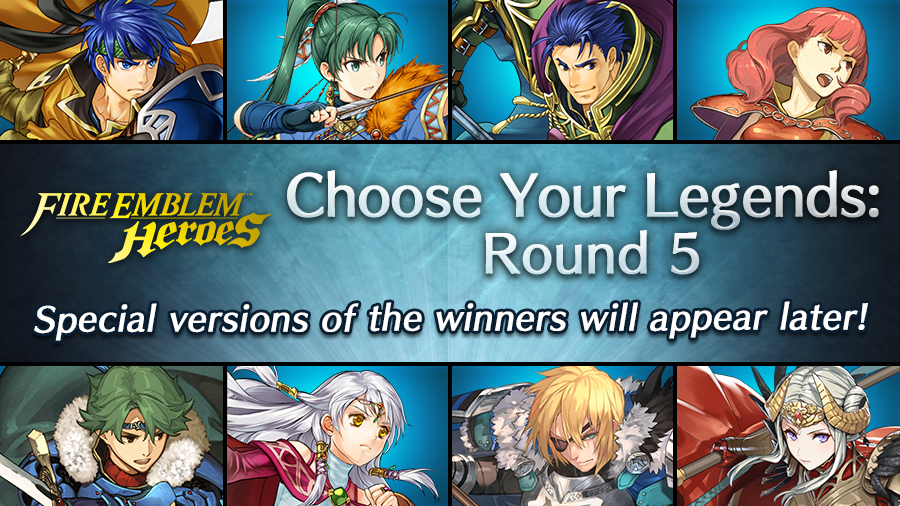 1/26/2021
In case you forgot (like I did), Choose Your Legends 5 is happening now! Head on over to the voting site and choose the hero you'd like to be featured in the special yearly banner!
Here's the website to vote at!
---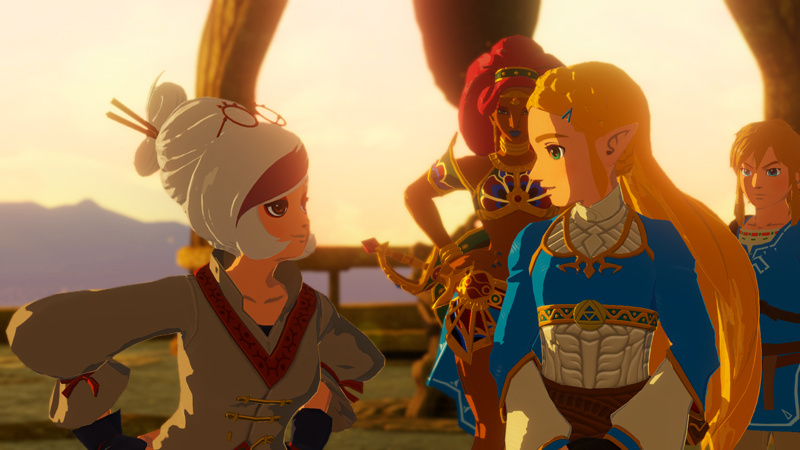 11/20/2020
AGE OF CALAMITY IS OUT, BABY!
Today, you can go out and play the Hyrule Warriors-spinoff Breath of the Wild prequel. The not-very-long wait is over!
If you can't buy the game right away, check out all these cool screenshots and graphics hosted by my good friends at Nintendo Life! (disclaimer: my friendship with Nintendo Life is entirely one-sided.) As for me, I'm going to go out and purchase my own Switch (bye-bye, sharing!) and a copy of the game today. Wish me luck with actually finding a console for sale!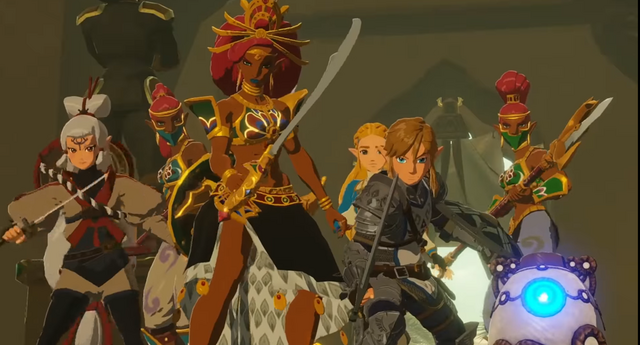 10/29/2020
(Disclaimer: This news entry will be slightly different than the others, and more of a makeshift review.)

Hello all! I think I may have been a little unclear yesterday, and I apologize-- the Age of Calamity demo is OUT! And you can PLAY IT! I did just that last night after work. I only got through the first fifteen minutes or so due to other time constraints, but those were quite possibly the best fifteen minutes I had all day. The gameplay is fairly standard for the Dynasty Warriors-Nintendo spinoffs (Hyrule Warriors, Fire Emblem Warriors); fast-paced hack-and-slash play with cordinated button mashing. While not for everyone, I find it super entertaining to plow through fields of enemies so quickly. The graphics are lovely (if a little blurry) as well, holding true to the original Breat of the Wild style, and movement is solid and natural looking. The voice acting was a tiny bit off to me, although Link of all people had really expressive... grunts?? He was expressive without have to use words and it works. Impa's voice is something I'll have to get a little used to, but I love her and am willing to do that. Going forward, I'm really curious to see what happens with Egg (the "diminutive guardian" that travels back in time). Did anyone else catch that it sang the first notes of the Song of Time before going back?

I haven't been this hyped for a game in a long time-- I might even be more excited than I was for Three Houses back in July '19! Have any of you dear readers tried out the demo? What were your thoughts? Tell me here!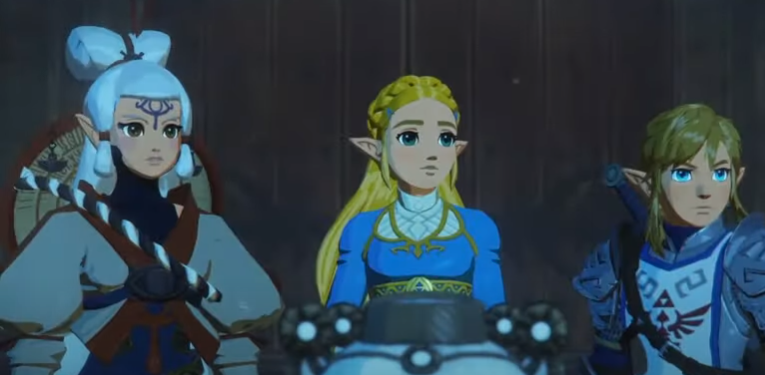 10/28/2020
This just in! Nintendo can't seem to give us Age of Calamity trailers fast enough. They dropped the demo trailer this morning, detailing gameplay, Divine Beasts, and the Yiga Clan (with a first look at Master Kohga! Whether or not this is a different master than the one in BotW is yet to be determined).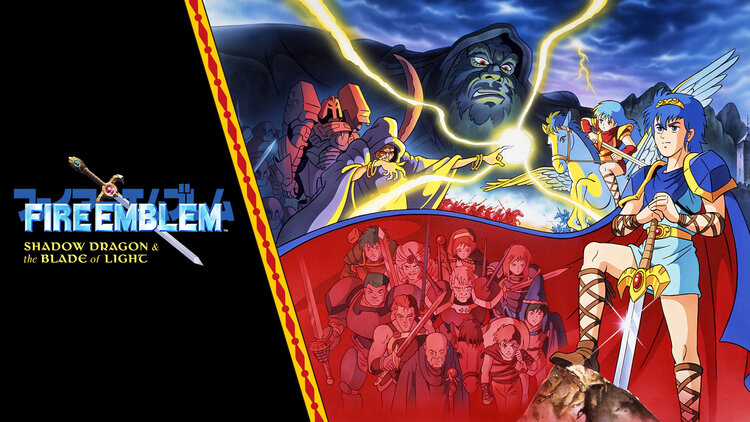 10/22/2020
WHAT?!?? Nintendo has announced that they will be localizing Fire Emblem: Shadow Dragon to the west for the FIRST TIME EVER! The game will be available on December 4th, 2020, but will unfortunately will be taken off the market March 31st, 2021. The game by itself will be $6 on the eStore, and a $50 special edition version will be available for purchase as well.
Here's the page on the official Nintendo website about it.



Is that intro a dig at Smash Bros fans?! Hilarious.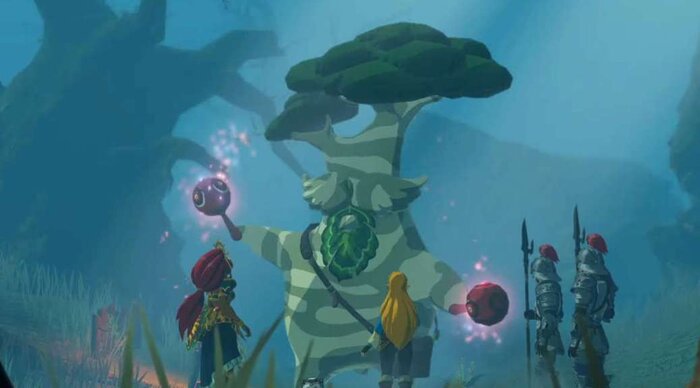 10/19/20
Nintendo has given us yet ANOTHER trailer for Age of Calamity (set to release on November 20). This time around, it's been revealed that Hestu the giant Korok, will be in the game alongside other Koroks that can be found during levels.
The video also features a paragliding Daruk, which is pretty horrifying.
Best YouTube comment: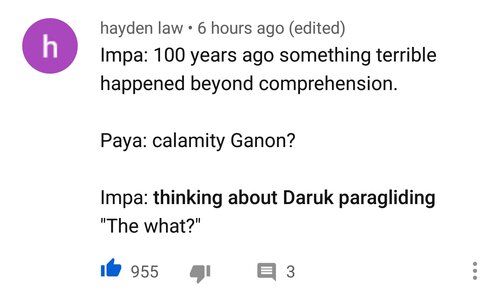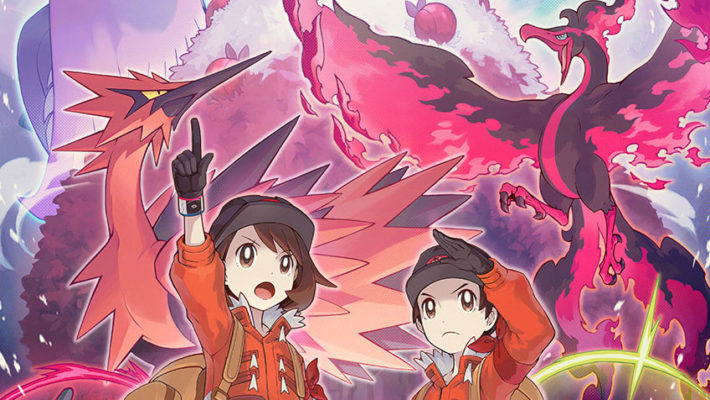 10/19/20
This just in! Various sources are saying that all legendary Pokémon in the Crown Tundra DLC for Pokémon Sword and Shield will have a catch rate of 100%. The DLC, which will be released on the 22nd for North America, and the 23rd for Europe, has you challenge and (hopefully!) defeat three Dynamax Pokémon in order to reach a legendary, which will then be a free catch. Serebii.net already has a 'dex of the available legendaries online! Are you purchasing the DLC? Tell me here!


---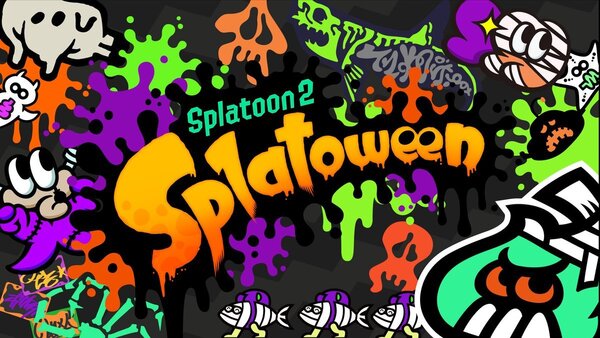 10/9/2020
SPLATFEST INKCOMING!!
The time has come to settle the score-- Team Trick, or Team Treat? Boot up your copy of Splatoon 2, choose your alliance, and get ready to duke it out from 3PM 10/30/20-2PM 11/1/20 (Pacific Time). This appears to be a rematch of the October 2018 Splatfest, which Team Treat won. Who do you plan to fight for? Tell me here!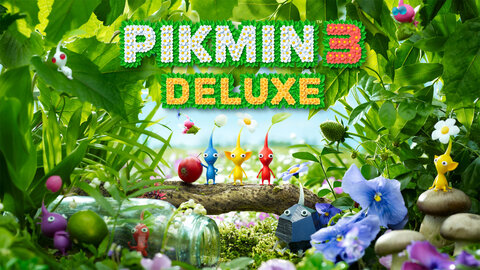 10/8/2020
The demo for Pikmin 3 Deluxe is available now! The full game will be released on October 30th. Beating the final boss in the demo will unlock special content in the full game!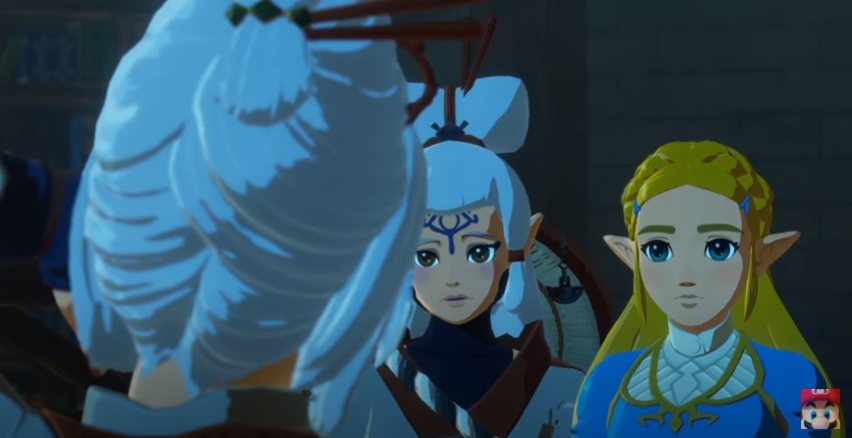 10/7/2020
Nintendo dropped a new trailer for the upcoming Hyrule Warriors: Age of Calamity game yesterday! It's very short, but introduces the Purah and Robbie of 100 years ago (and also shows off some more Impa-- count me in!). I can't wait to get mixed up in some Sheikahnigans.
Here's the trailer, for your viewing pleasure!








---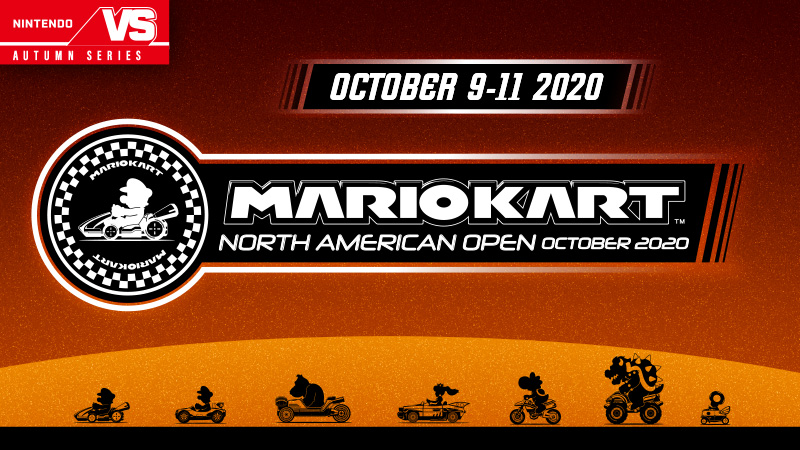 10/5/10
The Mario Kart 8 North American Open October tournament is coming up soon!
The tornaments are scheduled for October 9-11, and are open from 12PM-6PM Pacific Time.
To join the tornament, choose "Online Play" on the main menu of Mario Kart 8 Deluxe, and go to "Tournaments". Pick "Search by Code", and enter in the correct code for the day you're playing:
10/9/2020: 2939-8064-9003
10/10/2020: 4647-0559-9019
10/11/2020: 0754-0707-8955

---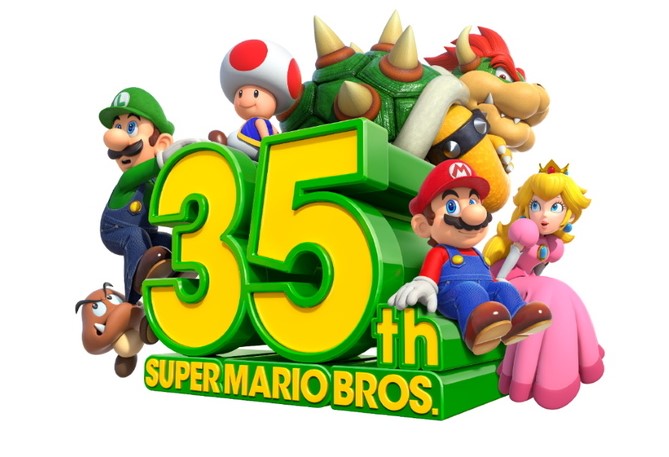 10/1/20
Super Mario Bros. 35 is out now for all Nintendo Online subscribers on the Switch eShop! Get to playing, because the game will only be available until March 31st, 2021. Why is it fated to be so short lived? No clue.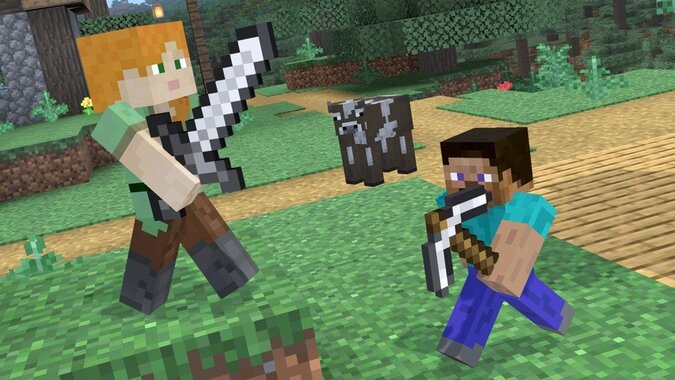 10/1/20
Steve Minecraft has been announced as the newest additon to Fighter Pack 2. Huh.


---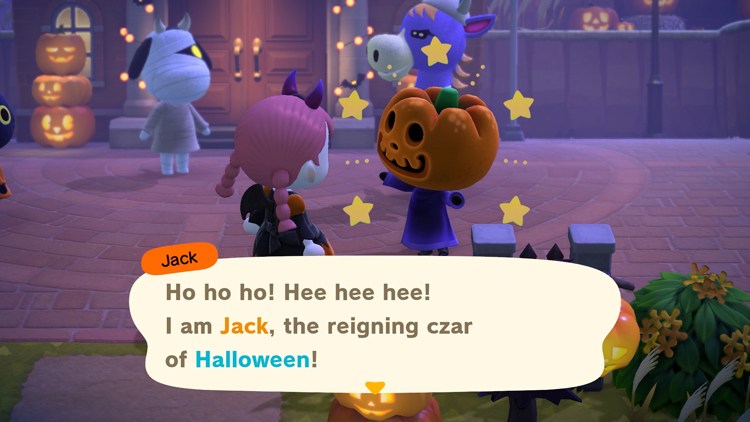 10/1/20
The Halloween Update for Animal Crossing: New Horizons is here!
Here's a video going over the new features.



The update added pumpkin farming, Halloween-themed skin and eye colors, new reactions, a Dream List, new ways to sort your item catalogue, among other addtions.
Have fun, you Animal Crossing freaks!
yes, i am aware of steve minecraft being in smash. i can't handle commenting on that
---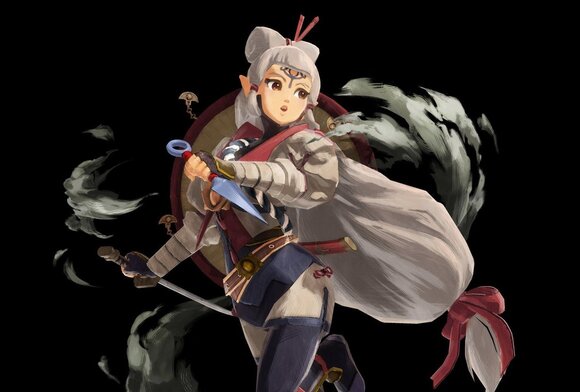 9/26/20
Nintendo has released a new trailer for Hyrule Warriors: Age of Calamity! The game comes out on November 20th, 2020... Only 2 months from now!!
Trailer:



As you can see, the game will probably be pretty gritty (storywise, at least). I mean, if you know anything about Breath of the Wild, you know how Age of Calamity will end.
Mipha and Daruk's voices are noticably different here from how they are in BotW. I wonder if they've been recast, or if it's simply due to Warriors' known tendency to be funky with voice direction.
That all being said, I'm pumped for this game! I'm especially excited to see more of young Impa- she's so cute!
---